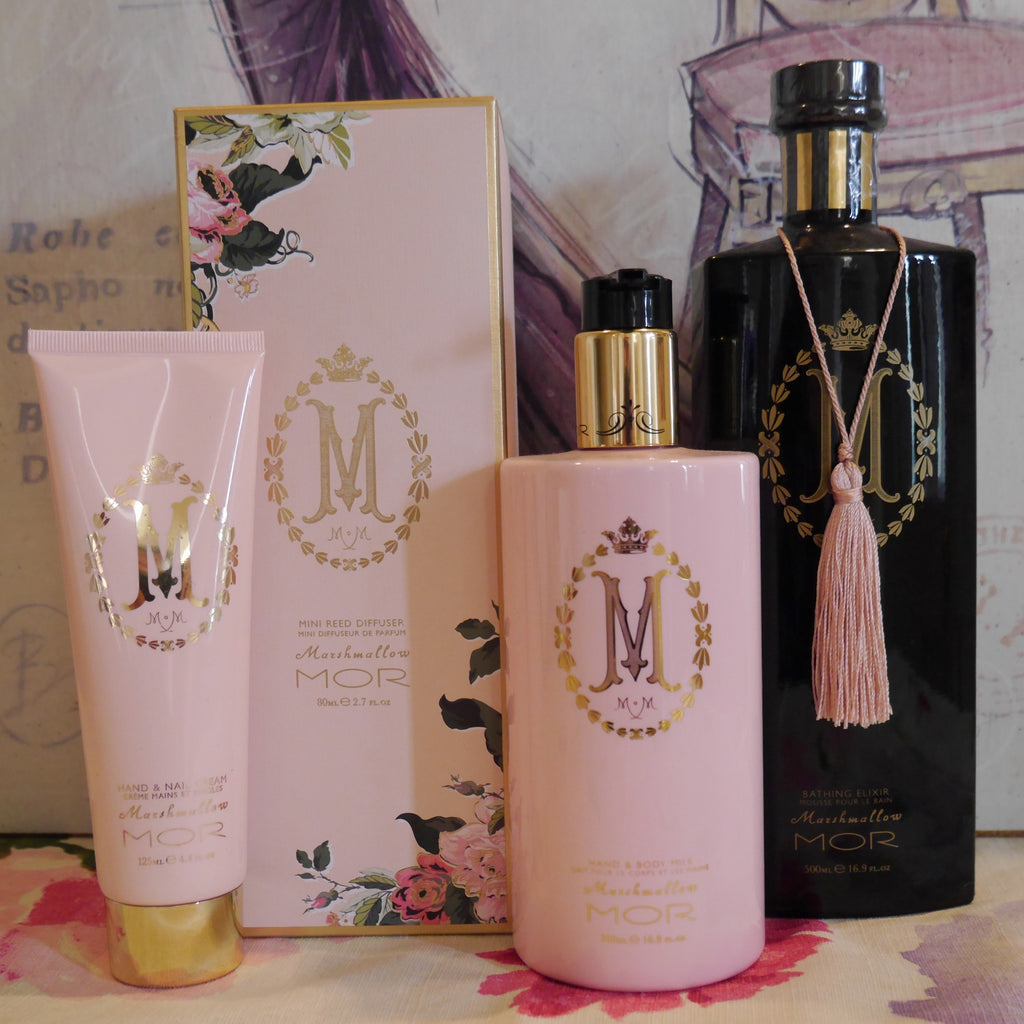 MOR - Marshmallow Fragant Gift Set
Marshmallow - Botanical gardens of flirtatious flowers create a whimsical journey for the ultimate in feminine decadence.  This indulgent marshmallow range contains an assortment of fragrant, yet beneficial products to complete a most sensory ritual.
NB: MOR gift of Marshmallow Fragrance set includes - reed diffuser, hand & nail cream, hand & body milk & bathing elixer (as shown).  Beautifully gift wrapped and delivered to impress.