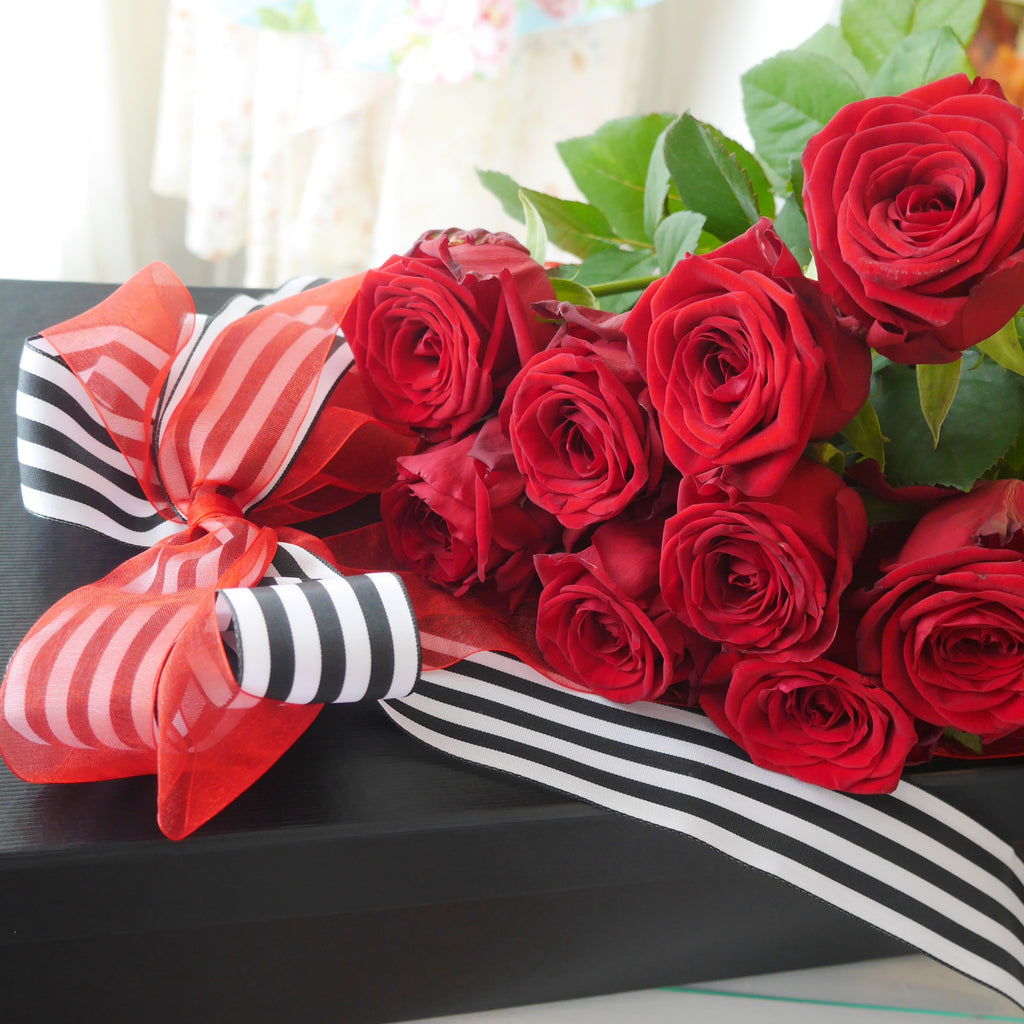 A Boxed Set - Roses
Romance classic, a timeless presentation of 12 long stem premium NZ roses.
Carefully bedded in a soft tissue wrap and delivered in a high-quality floral box finished with a stylish rose scented ribbon combo. Simple but speaks volumes.
Available in 1 size only.  Choose your preference from the colour options above.  If your preference is not available to meet your delivery date we will contact you with available options.
Ruby & Blush select only the freshest blooms and roses not substituted for any other option unless specified by you.