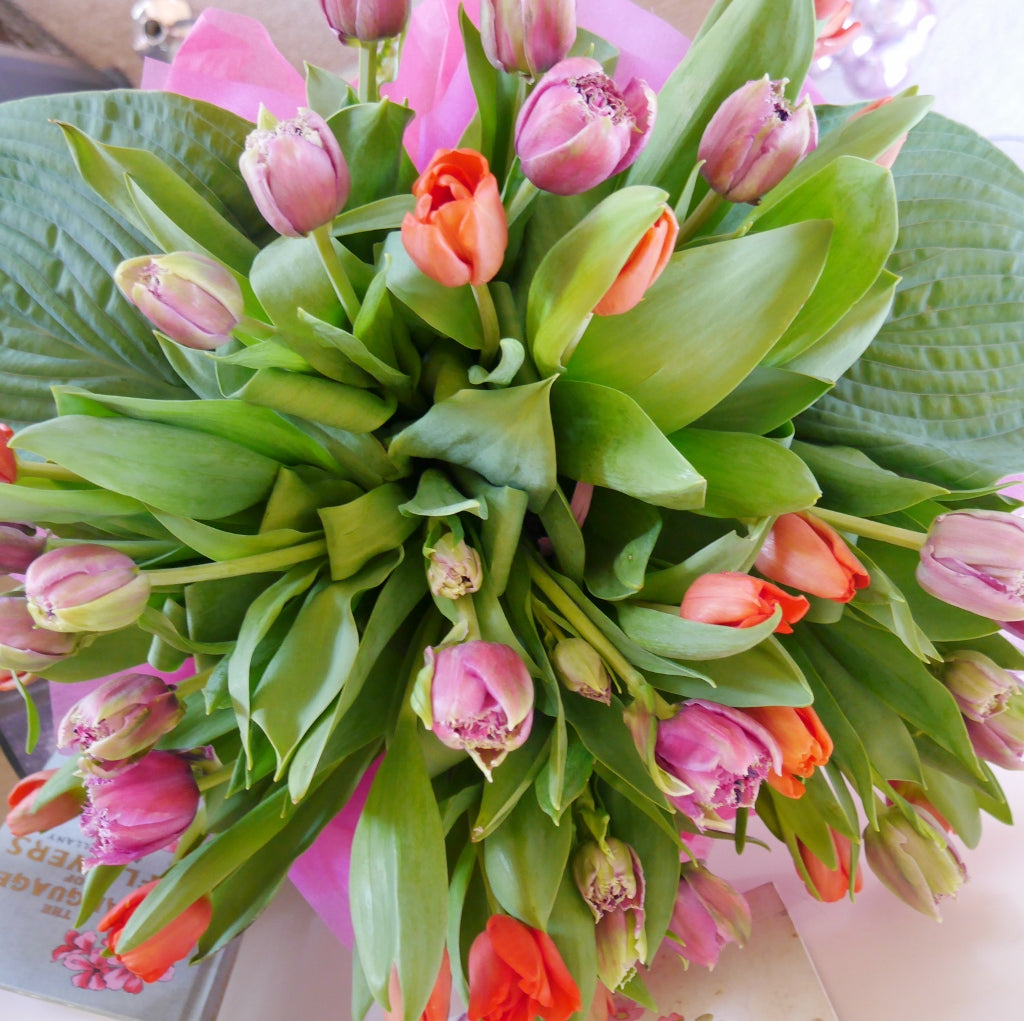 Tulip Fever
Our tribute to the famous flower made popular in Holland ("flower shop of the world") since the 16th Century, a lot of history here! 
Curvaceous and colourful delivered in a hatbox, bedded in soft tissue and finished with, of course, an orange ribbon & bow.  Actual colours may vary from time to time based on supply.
Available in 2 sizes.  Please select from the 2 options above.
Ruby & Blush select only the freshest blooms so available only when Tulips are in season. Currently available.