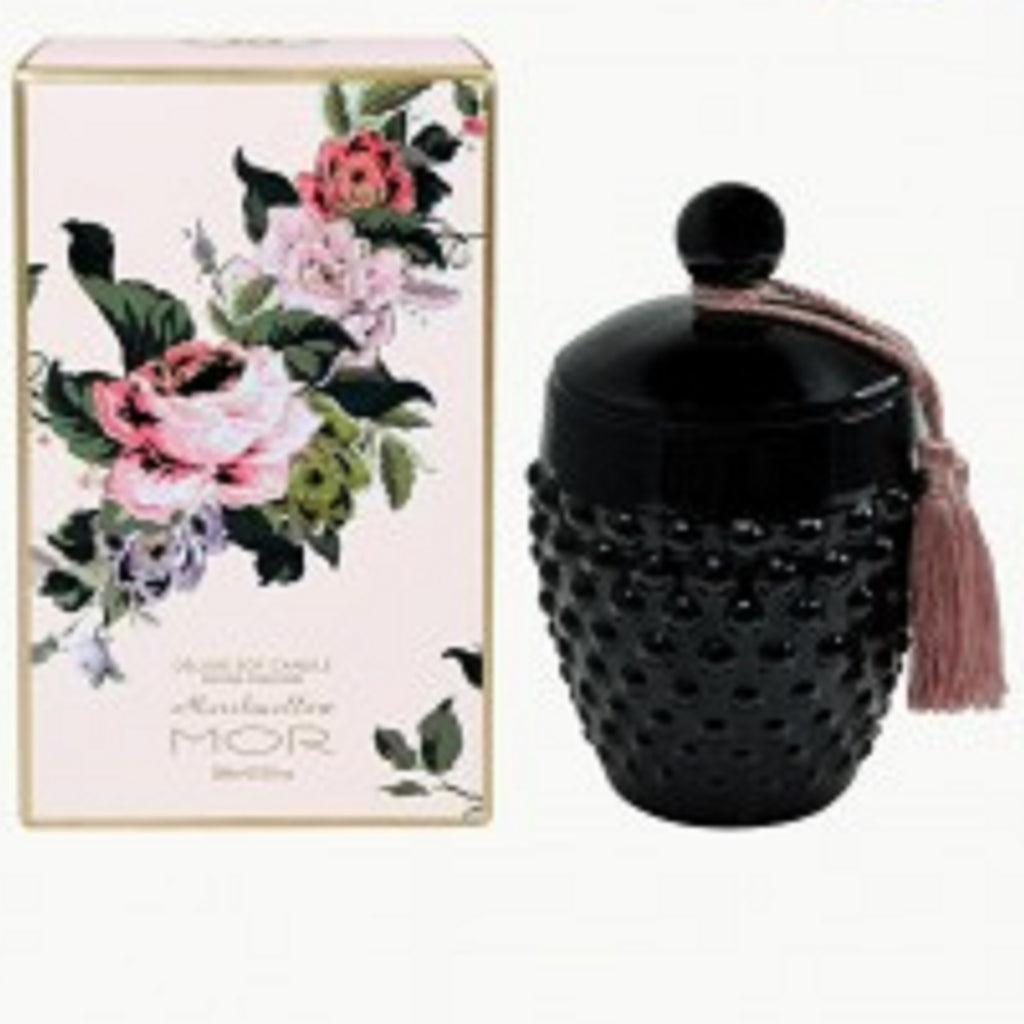 MOR - Marshmallow Deluxe Soy Candle
Opulent floral decadence entwined with the elegance of sweet Vanilla Musk exudes from this sleek glass hobnail vessel complete with its own tasselled snuffer. Filled with a Soy Wax blend and containing a 100% cotton lead-free wick, the flickering candlelight and delicate scent will add a nostalgic ambience to any room.

Marshmallow is collectively orchestrated with Vanilla Musk and Jasmine Flower that gloriously rapture in this pretty, feminine fragrance. Sugar dipped Rose petals with White Carnation and Cotton Candy play beautifully to create a deliciously sweet perfume.
Burn time - up to 45 hours