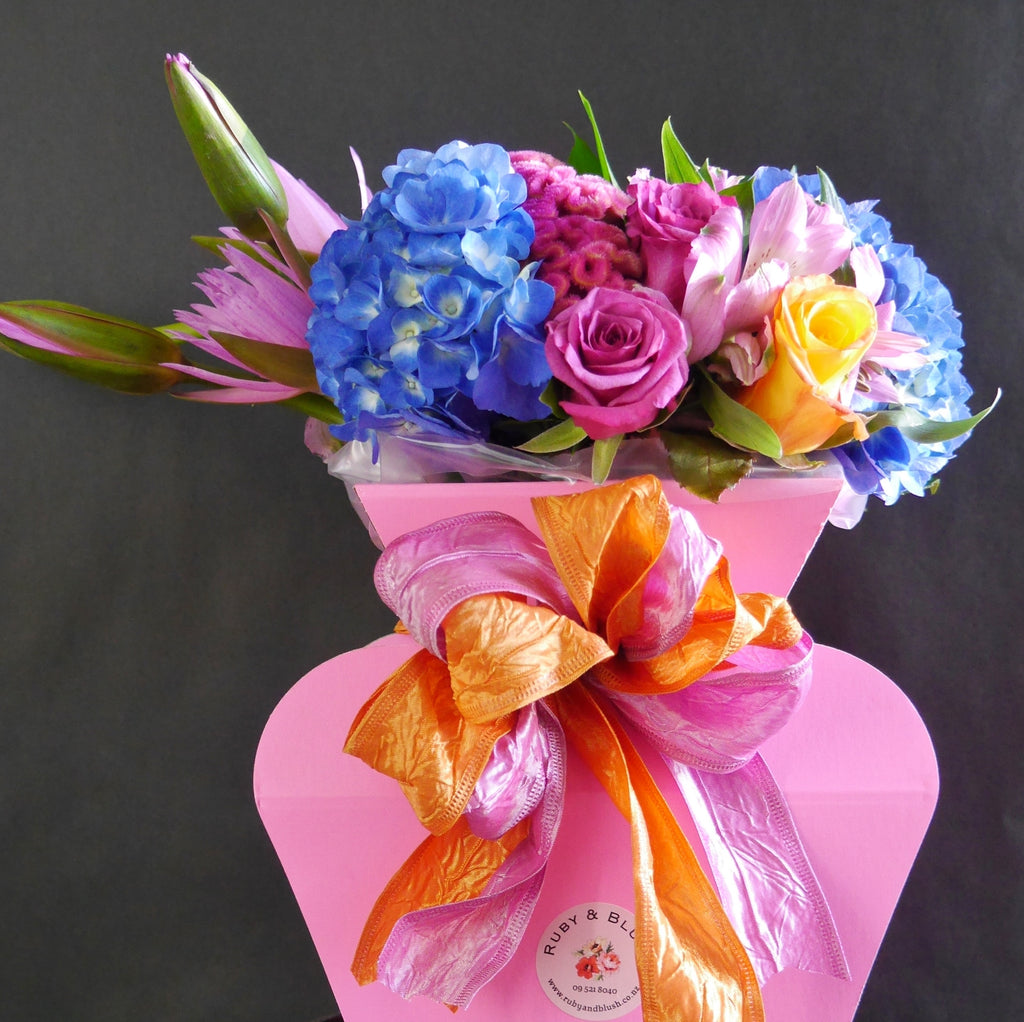 Candy Krush
Candy Krush. Better for you than sugar!  A light and bright mix of funky but freshest of what's in season. Delivered in our Candy Bloombox and finished with complimentary ribbons.
Available in 2 sizes.  Please choose from the options above.
Ruby & Blush select only the freshest blooms so flowers can be subject to seasonal change.